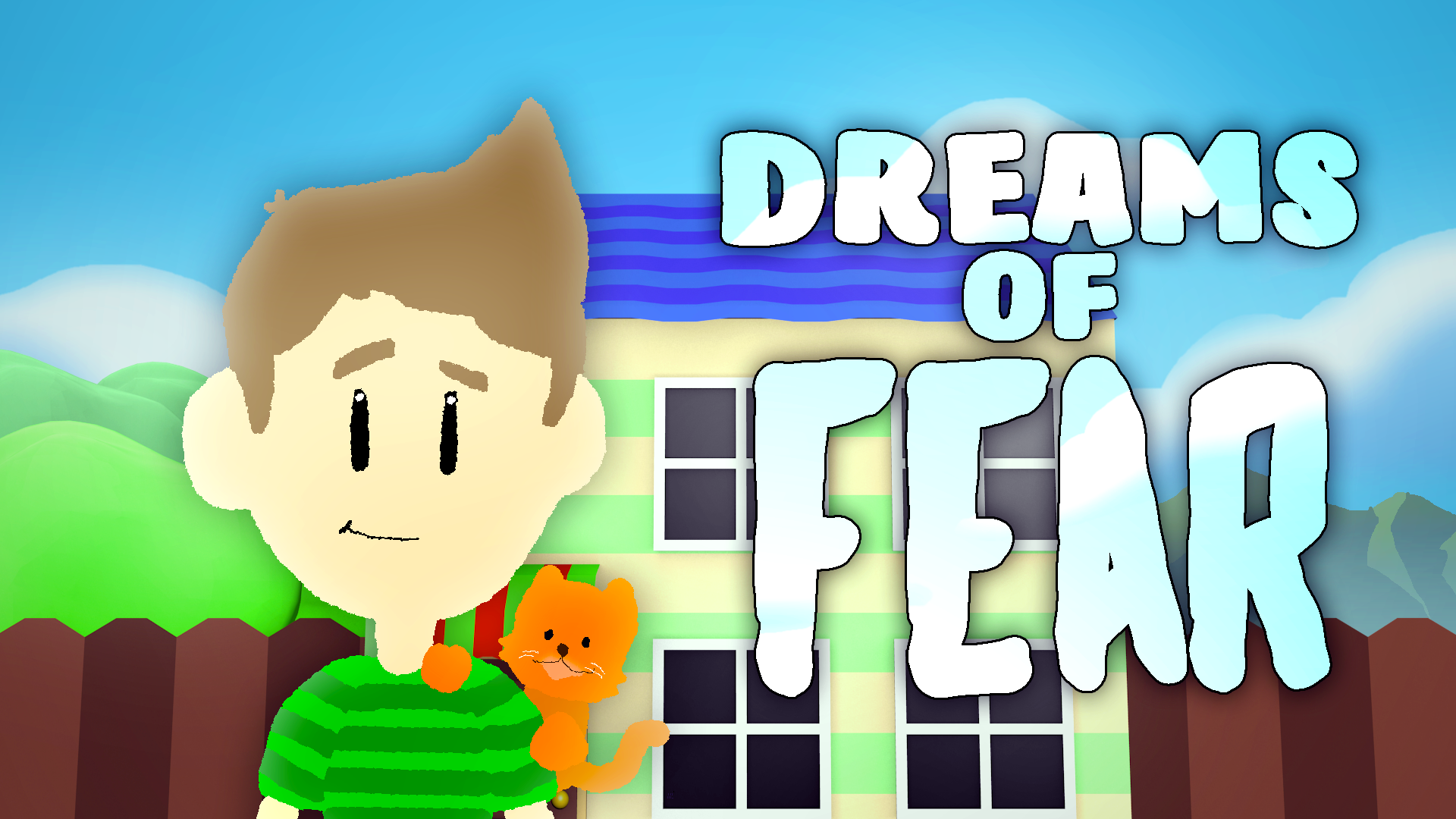 Dreams of Fear Demo Version
Dreams of Fear now on Steam!
---
A number of announcements that you may not have heard about yet, so let's take some time to cover them here!
There is now a page for Dreams of Fear on Steam where you can not only wishlist the game, but play the demo and share posts with the community! If you have Steam, please wishlist Dreams of Fear and get your friends, family, and friendly ghost to do so as well!
Dreams of Fear has had a website for a little while now, but it recently got a revamp and is looking better than ever before! The website not only has a trailer, screenshots, and a way to get in contact with us, but also has a press kit you can download too!
So if you ever wanted to write an article about Dreams of Fear, or stream the game on Twitch or Youtube, but wanted to get your hands on official material to label and promote it, now you can over on our website!
Dreams of Fear Demo Bug Fixes and Feature Updates!
There were a few bugs that people brought to our attention that broke the game and ruined player's experiences, so we tracked them down and squashed them out! Dreams of Fear DEMO Version should now be bug free and able to be enjoyed by all!
In addition to this, we also added the ability for saves to persist after the game has been closed! This means that you can start the game, save, and come back to finish it later! No more are the days of having to start your save all over again if you close the game or encounter a game breaking bug (not that there should be any more bugs now)! So if you haven't finished the demo before, or want to share it with a friend, there's no better time than now to do so!
Paperverse Direct
Dreams of Fear was featured in the Paperverse Direct which aired a few days ago and was even talked about by popular gaming news outlet GameXplain! So if you wanna see other cool indie projects, this is a video you should watch!

Well, that's all for now! Thank you very much to everyone who plays the demo, wishlists on Steam, and shares the game with friends, family, and that talking frog in your roof's gutter! I hope to see you all doing well in the future, take for now!
Files
Dreams of Fear DEMO Version.zip
52 MB
Apr 29, 2021
Get Dreams of Fear Demo Version